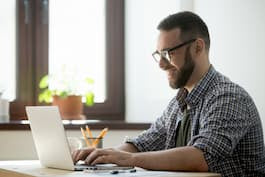 Customised individual lessons with one of our qualified Norwegian tutors, approved by Kompetanse Norge/Skills Norway.
Requirements from Kompetanse Norge for having approved online-based Norwegian lessons:

You must combine a maximum of 10 self-study online lesson hours (45 minutes each) per week with a least 2 lesson hours with individual tutoring (one-to-one supervision) via ZoomE-learning.

Approved hours count towards permanent residency and are mandatory when applying for Norwegian citizenship.
Alfaskolen does not provide teacher-led Norwegian lessons and is closed for business on the following Norwegian public holidays in 2020: 1st May, 21st of May, 1st of June, 25th of December, 26th of December.